Guides to Using Starfall
First Grade Reading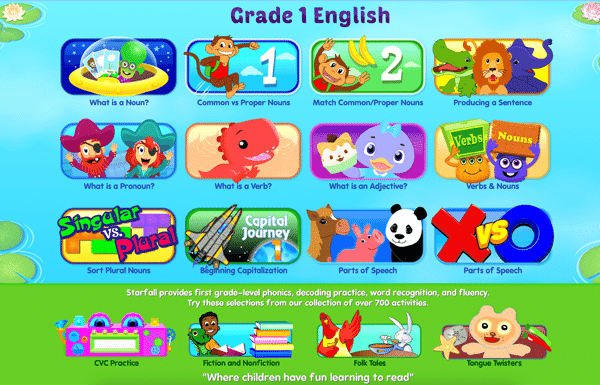 Starfall's unique foundational program—one of the first online reading programs!—has been helping kids learn to read independently for over 20 years. Developed and tested in the classroom, our reading activities follow evidence-based methods recommended by the NICHD National Reading Panel, including explicit instruction in phonemic awareness, systematic phonics instruction, and methods to improve fluency and comprehension. Readers at the 1st grade level explore:
Phonics: Learn to Read—Follow Starfall's sequential phonics series of 15 books with fun vowel-pal characters (Zac the Rat, Peg the Hen, etc.). Encourage your learner to read the books in order.
Fun!: Fun to Read—Learners build their vocabulary and phonemic awareness with the popular All About Me avatar, phonics magic, rhyming tongue twisters, art, music, and poetry.
Fluency and Comprehension: I'm Reading!—Scaffolding in both fiction and non-fiction texts helps to reduce reading anxiety and improves comprehension, allowing struggling readers to develop self-confidence.
Reading Along: Fiction, Nonfiction, & Poetry
Show CCSS
In Starfall's Talking Library, children enter a library where they can read along with a variety of text that includes fiction, nonfiction, and poetry.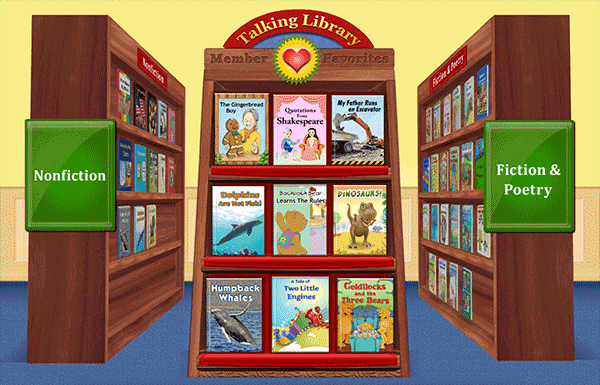 Associated Products
Reader's Theater & Plays
Show CCSS
Starfall's Three Little Plays provides children with the opportunity to read along and listen to three little plays. Included word activities provide practice with words used in the texts.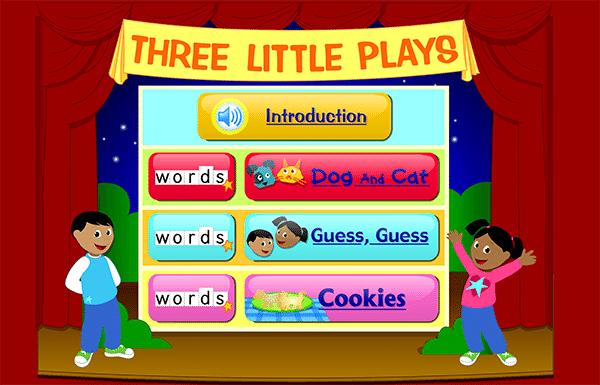 Featured Activities
Associated Products
Independent Reading
Show CCSS
In Starfall's Fiction and Nonfiction section, children can read along and listen to fiction and nonfiction books on a wide variety of topics. These "I'm Reading Books" are perfect for motivating children to read and increase their fluency.
Included Titles
Associated Products
Sentence Structure
Show CCSS
Starfall's puzzles give children the opportunity to put words in order to build and read sentences.
Reading Comprehension & Fluency
Show CCSS
Folk Tales
Children make use of repetitive language patterns that encourage comprehension and fluency. Universal themes of these popular folk tales stimulate discussion.
Featured Activities
Featured Products
Greek Myths
In our Greek Myths, children can listen to or read along with several ancient Greek myths retold by Starfall. These popular myths promote interest and discussion.
Chinese Fables
Through the use of popular Chinese fables the children are introduced to the concept of idioms. These fables are a colorful and entertaining way to teach valuable life lessons.
The fables emphasize phonetically regular words and controlled high-frequency words to insure competence.
Poetry, Riddles & Tongue Twisters
Show CCSS
It's Fun to Read! - Poetry
Poetry comes alive with a variety of poems written by well known poets. Children may listen to or read along and experience the magic of poetry.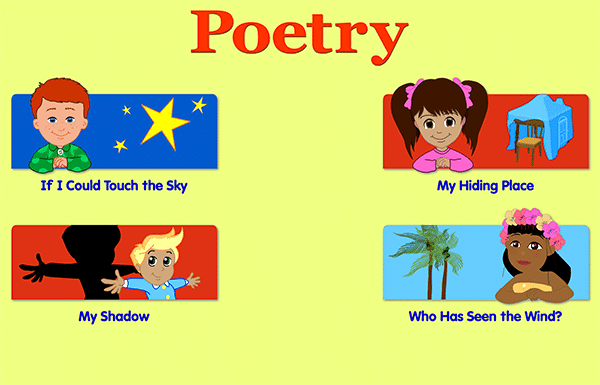 Featured Activities
Featured Products
It's Fun to Read - Bird Riddles!
Our Bird Riddles will bring a smile to your children's faces.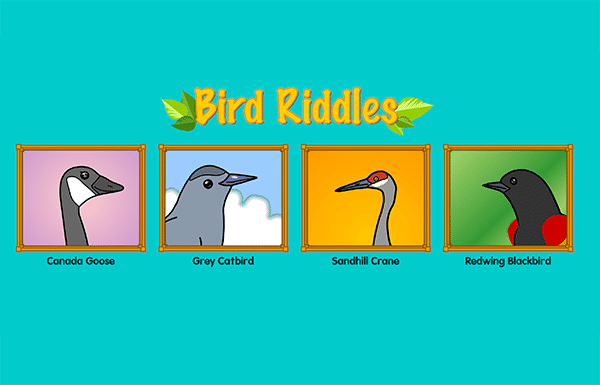 Featured Activities
Featured Products
It's Fun to Read! - Tongue Twisters
Children will have a blast while reading along with classic tongue twisters and enjoying the creative animation.
This fun activity will increase children's desire to read fluently as they attempt to repeat the tongue twisters more and more rapidly.
Art & Music
Show CCSS
It's Fun to Read! - Art Gallery
In Starfall's Art Gallery, children can explore the creative side of their imaginations while listening and reading along with stories about famous artists. While reading the children also engage in activities to reinforce reading and phonics skills.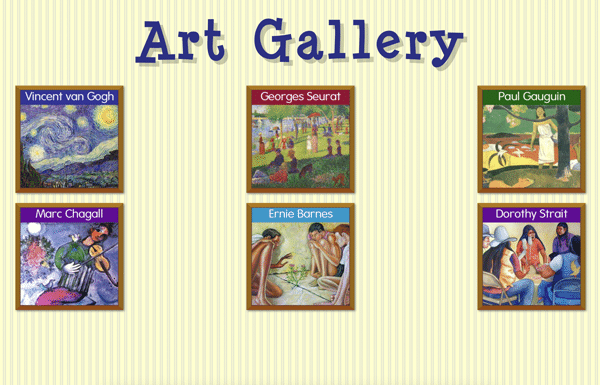 Featured Activities
Featured Products
It's Fun to Read! - Music
This section will have your children up and dancing as they experience the music of several well known composers.
Reading skills are reinforced as the children learn about the lives and musical styles of the people who composed some of the world's most famous music.
Featured Activities
Featured Products
Phonological Awareness & Phonics
Show CCSS
Children may progress at their individual paces using the readers in More Phonics Units 1 through 8. Unit 1 begins with pre decodable readers, which use pictures for some words, and become increasingly more challenging as they move from unit to unit.
Children's confidence in their reading skills will increase as they naturally progress from reader to reader.
The subject matter adapts to the level of the reader and ranges from simple fiction to more complex nonfiction.
Each unit targets specific phonics skills.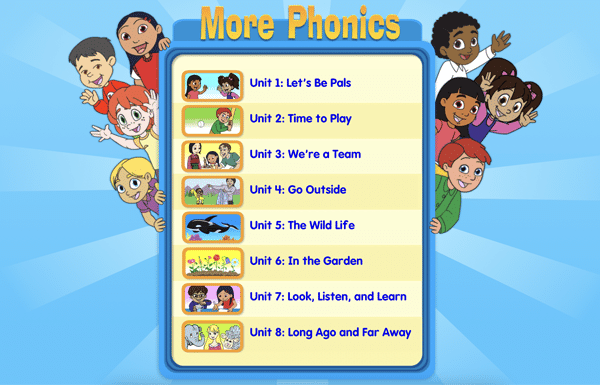 Featured Activities
Featured Products
Supplemental Parent-Teacher Center Resources