Starfall™ Books

Download for Free
---
We invite you to download and print these books.* However, if you buy the complete book set from Starfall, you can save printing costs and give your child the pride of owning real books. Learn about our low-cost special offer.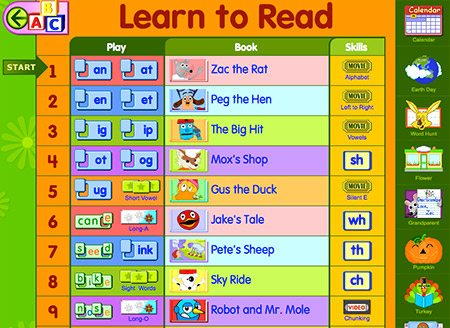 Or visit our online Learn to Read activities with Starfall.
Learn to Read Books (pdf)
"I'm Reading!" Set 1 (pdf)
Folk Tales Chapter Book, 96 Pages (pdf)
Cut-Up Take-Home Books
2nd and 3rd Grade Books
---
* Individuals may reproduce these books for noncommercial use in their classroom or home. Any other reproduction is prohibited without written permission from the publisher.