About Starfall Education Foundation
Where Children Have Fun Learning to Read™
Starfall Education Foundation is a publicly supported nonprofit organization, 501(c)(3). We create free and low-cost experiences whereby children can successfully learn through exploration. On the Starfall website and in Starfall classrooms, children have fun while learning in an environment of collaboration, wonderment, and play. We teach through positive reinforcement to ensure children become confident, intrinsically motivated, and successful.

Starfall.com is listed by the kidSAFE Seal Program. To learn more, click on the seal or go to www.kidsafeseal.com.
History
Starfall's founder Stephen Schutz never forgot his childhood struggle to read. As an adult he was naturally motivated to create a resource to help children like himself. The Starfall website opened on August 27, 2002 after two years of development. The concept was to create an environment "Where Children Have Fun Learning to Read™." The website was offered to the public completely free. Starfall expanded to become a fully developed kindergarten English and Language Arts curriculum and a comprehensive pre-K curriculum. Over the years the Starfall website's offerings have grown in the number of songs, books, and mathematics activities extending to second grade. In 2012 Starfall began providing its activities as apps for mobile devices. It is now a place where any child can learn reading and mathematics through exploration.
On July 1, 2015, the Polis-Schutz family donated their full interest in Starfall to the Starfall Education Foundation after supporting the project as a social enterprise for 15 years. The Polis-Schutz family shares a passion for education. Stephen's wife, Susan Polis Schutz, was a teacher in New Jersey and New York City in the 1960s. Their oldest son, Jared Polis, served on the Colorado State Board of Education (2000-2006) and started two other educational non-profits. As a publicly supported non-profit 501(c)(3) organization Starfall continues this tradition of public service.
Recent Timeline
Major Update to the Starfall Parent-Teacher Center

Apr. 2023

Starfall rebuilds its educator website from the ground up! The update brings powerful search tools for worksheets, improved visuals, intuitive navigation, and new grade-specific guides to using Starfall's free and member resources.

Secular Homeschool Award

Mar. 2023

Starfall earns the Secular Homeschool Award for Best Preschool Curriculum from Homeschool.com.

Starfall Updated for Android

Jun. 2022

After the growing popularity of subscriptions on iOS, Starfall launches an updated Android app including subscriptions on Google Play.

Starfall Grows Into 4th and 5th Grades

Dec. 2021

Starfall expands into new territory, adding advanced activities and games for grades 4 and 5. The new learning hub launches with two sections: English and Math. Available initially on the Starfall.com website only.

Starfall on iOS Upgraded

Oct. 2020

Grade 1, 2, and 3 content arrives on the Starfall App for iOS, as found on the Starfall website. The new app also supports an in-app subscription option for individual home users.

Remote Access for Enrolled Students

Aug. 2020

Starfall releases a new Group Access feature for all School, Classroom, and Teacher members to support remote learning for the 20-21 school year.

Courtesy Access as Schools Close

May 2020

As schools face closure due to COVID-19, Starfall begins sending courtesy home access codes to educators for distribution to students. Over 700,000 codes issued.

Continued Expansion of Advanced Content

Feb. 2020

Starfall continues content updates for Grades 1, 2, and 3 with new activities featuring grammar, punctuation, sentence structure, and parts of speech.

HowToHomeschool.net Award

Dec. 2019

Starfall wins Best Homeschool Curriculum and Resources award from HowToHomeschool.net

Accessible Index

Aug. 2019

Starfall expands features for accessibility with an all-new fully accessible index, featuring keyboard-friendly activities, closed-captions, and visual descriptions.

Expanded ELA Content

Jun. 2019

Starfall expands English Language Arts content for Grades 1, 2, and 3, beginning with Nouns and Verbs.

Revised Store and Parent-Teacher Center

Apr. 2019

The Starfall Store and Parent-Teacher Center are streamlined and updated to improve usability.

HTML5 Conversion!

Feb. 2019

Completed the website conversion from Flash to HTML5 and video of over 700 Starfall animated activities. HTML5 made Starfall available on mobile browsers whereas previously it was only available through mobile apps.
Board of Directors
Stephen Schutz Ph.D., Chairman and Founder
The inspiration for Starfall originated in Stephen's childhood. At age 9, Stephen was still struggling to read. What came easily for his peers required many more hours of his work. Although he possessed mathematics skills, as a reader, he was consistently toward the bottom of his class. He did not learn to read until 5th grade. After attending the High School of Music and Art he pursued his interest in mathematics and science at MIT and Princeton University, earning a PhD in Physics. After a two-year fellowship in solar physics, he traveled around the country with his wife, Susan Polis Schutz, selling handmade posters out of their pickup truck. This enterprise evolved into Blue Mountain Arts publishing company and eventually into the well known e-card website bluemountain.com. Stephen's vision to help today's children learn to read through audiovisual interactivity and positive reinforcement led to the creation of Starfall.
Joel Citron, Board Member
Joel is currently Co-CEO of Tenth Avenue Holdings and Chairman of the Board of Tenth Avenue Commerce LLC, Avenue Income Credit Strategies Fund (NYSE: ACP), Avenue Mutual Fund Trust (Avenue Credit Strategies Investors ACSAX and ACSBX) and Evolution Gaming Group AB (SS: EVO). Most recently, Joel served as President and CEO of Jovian Holdings, a private investment and operating company (2002 to 2008), and he was also Chairman of Provide Commerce Inc. from 2001 to 2006. Previously, he held executive and operating positions in various companies. He has and continues to serve on the Board of Directors of several public and private companies in Europe and the U.S. He is also actively involved in philanthropy and is currently on the Executive Committee and a past President of the Board of Trustees at the Abraham Joshua Heschel School in New York (Nursery through 12th Grade). Joel is a board member of the University of Southern California Shoah Foundation Institute. Mr. Citron holds an MA in Economics and a BSc in Business Administration from the University of Southern California.
Myrna Estes, Board Member
Myrna has been involved in children's education for over 45 years. Following graduation from Rider University, she began her teaching career in New York's Spanish Harlem teaching first grade. She soon moved to Pittsfield, Massachusetts where she taught for 35 years. An early innovator in exploring better ways of teaching, she incorporated music in her curriculum to facilitate active learning in her class. Myrna was part of Starfall's early development, drawing upon her years of teaching young children and testing the Starfall methods with her students. Now retired from active teaching, she serves as a volunteer at an elementary school where she continues to test many of Starfall's programs.
Greg Harfst, Board Member
Greg is a computer scientist who develops software for companies in the financial industry. He received an M.S. in computer science, and a B.S. in math and computer science, from the University of Illinois – Urbana Champaign. Greg also studied computer science at the Massachusetts Institute of Technology. Greg currently works for a private company in Irvine, CA.
Gina Nocera, Board Member
Gina Nocera is the Executive Director of the Jared Polis Foundation in Boulder, Colorado. Since 2004, she has managed programs focused on education and technology within the private operating foundation. Gina also manages the foundation's donor-advised fund at The Community Foundation of Boulder County, which awards grants to Colorado nonprofits focused on education, environment, health and diverse/healthy communities. Prior to the foundation, Gina worked in education and environmental advocacy nonprofits in Colorado and Washington, DC. She has taught English on the secondary level in Telluride and Boulder, Colorado. Gina has a BA in Political Science from the Ohio State University and an MA in English from the University of Colorado at Boulder.
Jordanna Polis Schutz, Board Member
Jordanna Polis Schutz is a technologist, education enthusiast, and early stage investor who focuses on impactful solutions to meaningful problems. She has previously worked in public policy and national security, including serving in a presidential administration, and prior to that as an entrepreneur, including managing strategic product development at
bluemountain.com
and founding a company that delivered a secure payment platform during the rise of e-commerce. She holds an AB in Physics and Mathematics from Harvard University, an SM from the Harvard-MIT Division of Health Sciences and Technology, and an MBA from MIT Sloan School of Management. Her father, Stephen Schutz, taught her how to read (many years ago) using the same methods and stories that he would later make available to all young readers via Starfall.
Officers
Roger Wilson, President*
Roger transitioned from an early interest in music and theater to a career in graphic arts. He was Creative and Public Relations Director at Blue Mountain Arts for 5 years. He later earned a B.A. in Physics from the University of Colorado in 1987. While a student he worked as a research assistant in biopsychology and at the Laboratory for Atmospheric and Space Physics. Roger worked for 12 years as a system-software engineer with Lockheed Space Systems. In 2001 Roger created the computer and network systems for Starfall and served as its CTO until 2016 when he became Starfall's president. He is a former Colorado State Representative. Having attended Colorado Outward Bound and the National Outdoor Leadership School in his early years, he is an enthusiastic hiker and skier.
Jay Grodin J.D., Secretary
Jay graduated from the University of Southern California with a B.S. in business administration and from the University of California, Berkeley, School of Law with a J.D. He was a partner with the international law firm of White & Case where he specialized in corporate transactions. For the past 25 years he has been engaged in commercial real estate and also serves as an officer of SPS Studios, Inc. Over the years Jay has served as a director or trustee on the boards of several not-for-profit organizations including Occidental College, The YMCA of Metropolitan Los Angeles, the Independent Colleges of Southern California, and currently the Autry National Center where he is a member of the Executive Committee.
Paul Knutson CPA, Treasurer and Assistant Secretary
Paul is a Certified Public Accountant in the State of California with more than 25 years of public and private accounting experience. He is a member of both the American Institute of Certified Public Accountants and the California Society of Certified Public Accountants. Prior to his current position as Chief Financial Officer of SPS Studios, he was a Vice President-Controller of a Fortune 500 real estate related financial services company.
Diana Temple, Assistant Treasurer
Diana has more than 20 years accounting experience in various industries within the private sector, including real estate development, property management, construction, and agriculture. She holds a Bachelor's Degree in Economics from University of California San Diego. Prior to her current position as Director of Finance at SPS Studios, she was the Controller for JMI Realty, a real estate development company.
Mark Misiano CPA, Assistant Secretary*
Mark is a Certified Public Accountant in the state of New York with more than 20 years of public and private accounting experience. He holds a Master of Science Degree in Taxation from Long Island University and a Bachelor of Science Degree in Accounting from the State University of New York, Buffalo. Prior to his current position as Director of Finance and Accounting, he was the Controller and Chief Operating Officer for 18 years at a local business publication.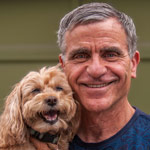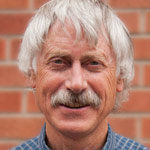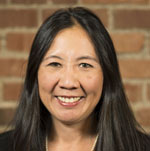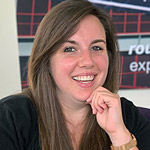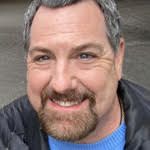 Led by Stephen Schutz, Roger Wilson, Helen Parker, Deanna Berget, and Mark Misiano, Starfall is produced by a dedicated and talented team of educators, writers, artists, designers, animators, musicians, programmers, quality engineers, and systems specialists.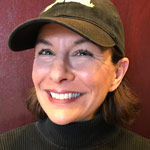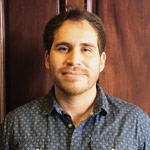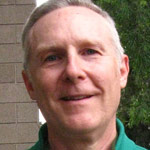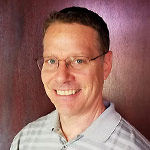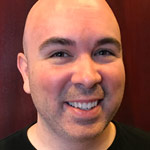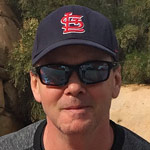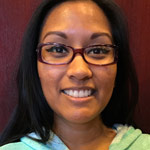 Children's Content
Led by Gina Morgan. Supported by Brandon Barnes, Dale Beisel, Craig Deeley, Terrence Keller, Art Morgan, and Julie Quinsay.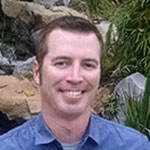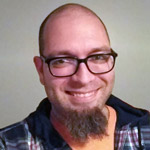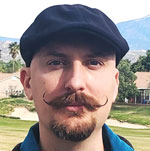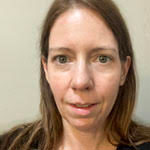 Advanced Content
Led by Steve D. Schulz. Supported by Matt Augustin, Nathan Drobnack-Ortiz, and Ashley Rice.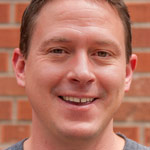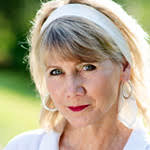 Publications and Outreach
Led by Marc Buchanan. Supported by Angel Frierson.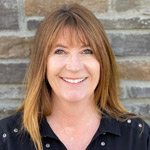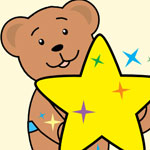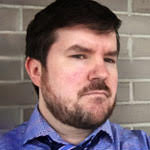 Customer Service
Led by Karen Sutherland. Supported by Alicia Taylor and Joshua Wood.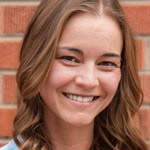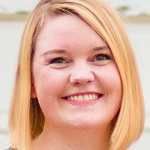 Business
Led by Martha Menk. Supported by Shelbi Richman.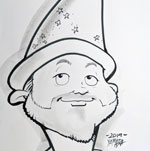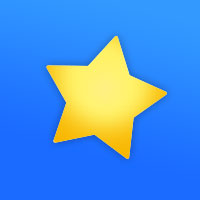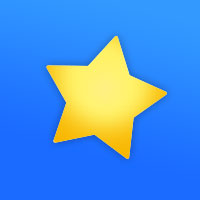 Software Engineering
Led by Greg Boubel. Supported by K. Lee and Matt Reese.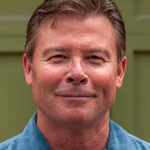 Quality Assurance
Led by Jon Leyba. Supported by Bret Riner.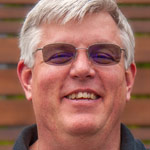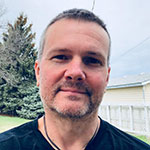 IT Systems
Led by Steve Patschke. Supported by Rick Roberts.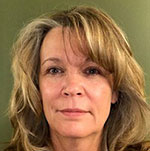 Show More Acknowledgments
Starfall would not be possible without the support of the Blue Mountain Arts warehouse team.
Over the years important contributions have been made by Alicia Ahlstrom, Trish Audet, Fe Baran, Karen Bidgood, Patty Brown, Matt Bunning, Dr. Karen Cole, Dan Chao, Kimberly Cooper, Kerry DeZell, Taylor Diltz, Joan Elliott, Wendy Elterman, Hawk Eppler Zindell, Kathy Faber, Pam Ferguson, Flexis (Vasiliy Chernykh, Pavel Didenko, Ilya Stremovsky, and Alexander Tsyplikhin), Judy Goetze, Faith Gowan, Kira Gowan, Stefan Gruber, Jamison Hill, P. Colin Hill, Ryan Hightower, Raymond Hollowell, John Hesterman, Heather Hogan, Smita Khatri, David Lebow, Debby Lee, Frank Lee, Meagan Little, Tiffanie Mahan, Florence Marino, Darla Marquez, Kevan Mills, Lindsey Ortiz, Zach Palmer, Michael Ramirez, Jared Ramos, Stephanie Riess, Julie Roland, Jason Truxal, Triska Wasser, Hallye Webb, and Loree Wilcox. We give special recognition and thanks to Brandi Chase our founding Executive Director 2002 to 2016. Thank you.
Original music and arrangements by Randin Graves. Additional arrangements by Marty Brinsko, Keith Heldman, and Mike Thompson. Richard James arranged music for the Silly Turkey, Pick a Pumpkin, and Find a Four Leaf Clover activities.
Environmental Commitment
Starfall is committed to reducing our impact on the environment. For the products we manufacture, we choose non-toxic inks and recycled or sustainably sourced paper whenever possible. We design to minimize our use of plastics. We seek US manufacturers first to minimize transportation impact. Our goal is to create the best possible product for you and the earth.
toll free
phone 888-857-8990
fax 800-943-6666
outside the us
phone 303-417-6414
fax 303-417-6434
Starfall Education Foundation
P.O. Box 359
Boulder, CO 80306